THE LADY IN WHITE
Presented by NOWNESS
Featured in
Short Takes
section of
American Cinematographer Magazine
September issue 2019.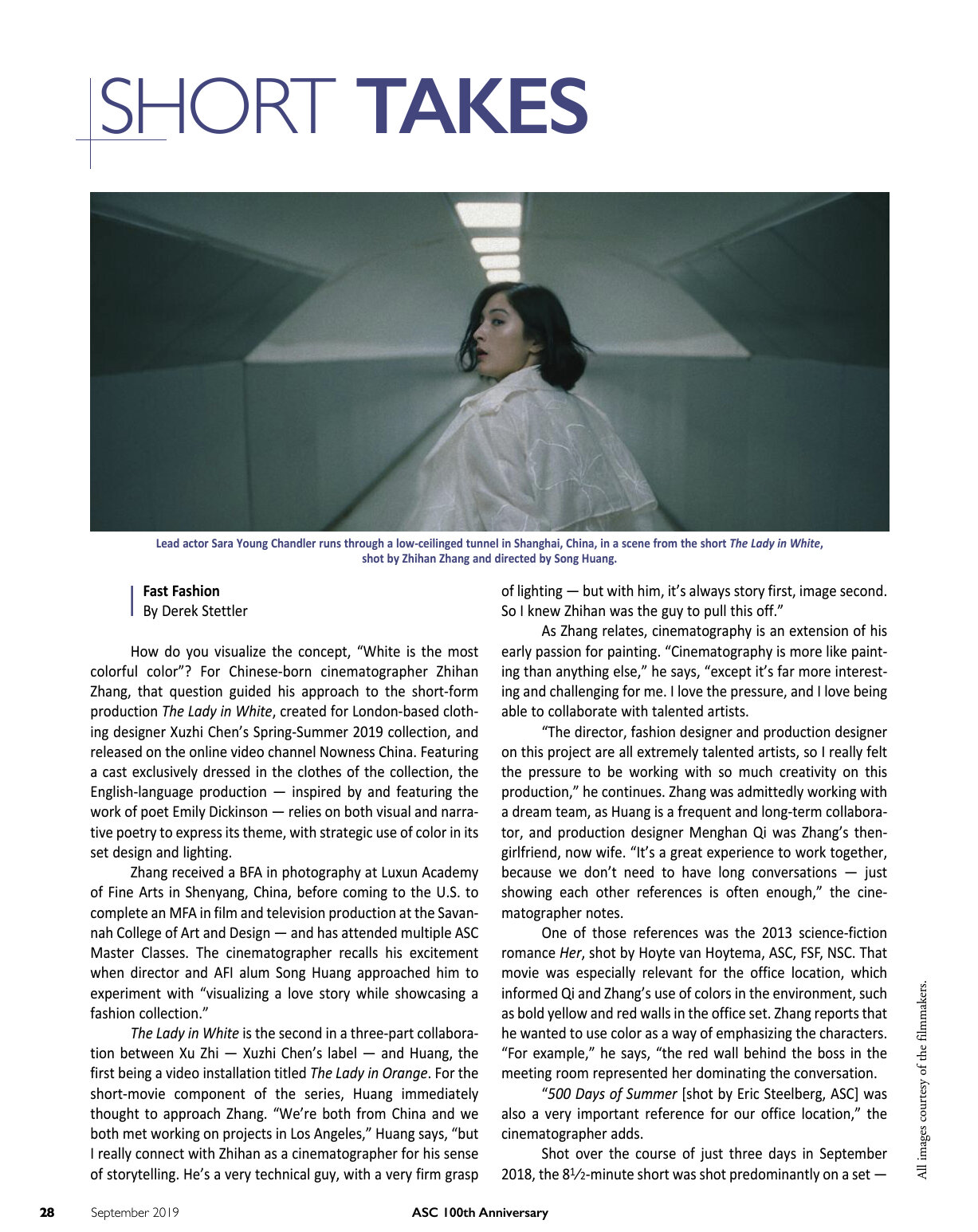 Different eyes see different facets of the same core. Perhaps the white hollowness in their eyes is the most splendid colour in yours.

She designed an all white cover for Emily Dickinson's new poetry collection. The boss, however, had a different dictation.

Eye catching colours, the boss thought, are better for sales. She tried to prove herself, but to no avail.

She thought someone was trailing her, She felt a bit disturbed.
who had been paying attention, to this white hollowness in a world of splendid colours?
An uneasy encounter, or the beginning of a new chapter?

Featuring:
Sara Young Chandler
Tian Macleod Ji
Introducing:
Jenny Zhou
Jelena Salari
Directed by Song Huang
Styling by Leaf Greener
Written by Brian Allen
Story by Xuzhi Chen / Song Huang
Cinematography by Zhihan Zhang
Production Design by Menghan Qi
Edited by Meibei Liu
Color by Jacob Kirby
Produced by Stacy Chu
Casting by Denise Hu
Photography by Haihua Ren